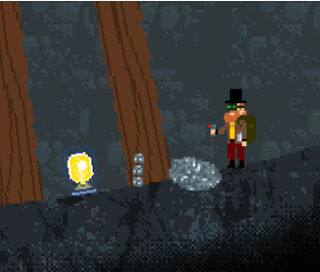 Iron

is one of the Materials in Mechanic Miner.
Looks
[
]
Iron, a gray metallic cube.
Where
[
]
Iron is found in some mines and is usually found in the deeper areas of the mines, meaning it can be a bit hard to come by.
Use
[
]
While iron used for a great variety of machine parts, it's usually a key ingredient in the production of powerful weapons. In order to defeat the first boss encounters in the game, it's recommended that you use Iron-based machinery and weapons, since they're more durable and capable of doing damage more effectively.
Things that require Iron to build
[
]
Crafting Parts
[
]
Notes
[
]